Lighthouse Website Scanner
My current project is a website scanner based on the Google Chrome extension Lighthouse. This service allows you to scan any webpage and see how good it is in terms of performance, SEO and best practices. Its build with HTML and PlainJS, and it runs on Kubernetes.
Use it now: https://lighthouse.admantium.com
Read more in my lighthouse blog series.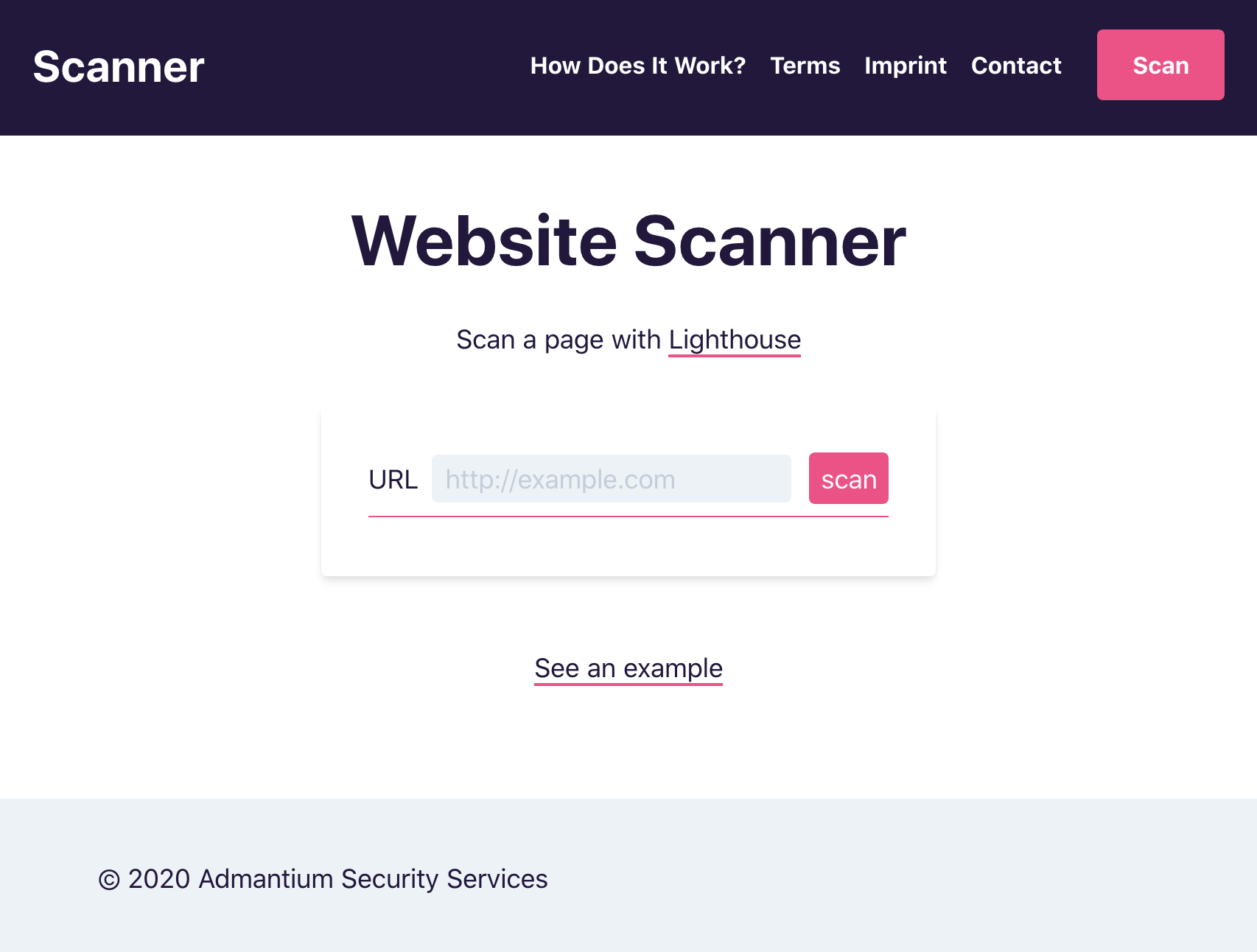 Infrastructure@Home
I'm fascinated by the idea of infrastructure as code, of using declarative specifications for configuration, deployment and maintaining servers and applications. Its an ongoing project in which I explore and use different tools to manage my stack of home computers. What happened so far? With the great tool Ansible, I manage a set of Raspberre Pies. For some time, I used Hashicorp Nomad and Consul for application management/service discovery. And these days, I'm using Kubernetes and explore serverless plattforms such as OpenFaaS.
Read more about that you can read about in my infrastructure@home
Board Game App
Board games are a fast-evolving hobby: In 2019, about 5000 new games were published! Although I'm well connected with the Berlin board games community, it's still hard to catch up with who is playing what. I'm creating an app for that, built with React, Express, MongoDB. The app enables you to browse and search through a vast database of games. You add games to your collection, express your interest to play games, and connect to likeminded persons.
The application is still in development. See the latest design sketch.
Read more in my board game app blog series.